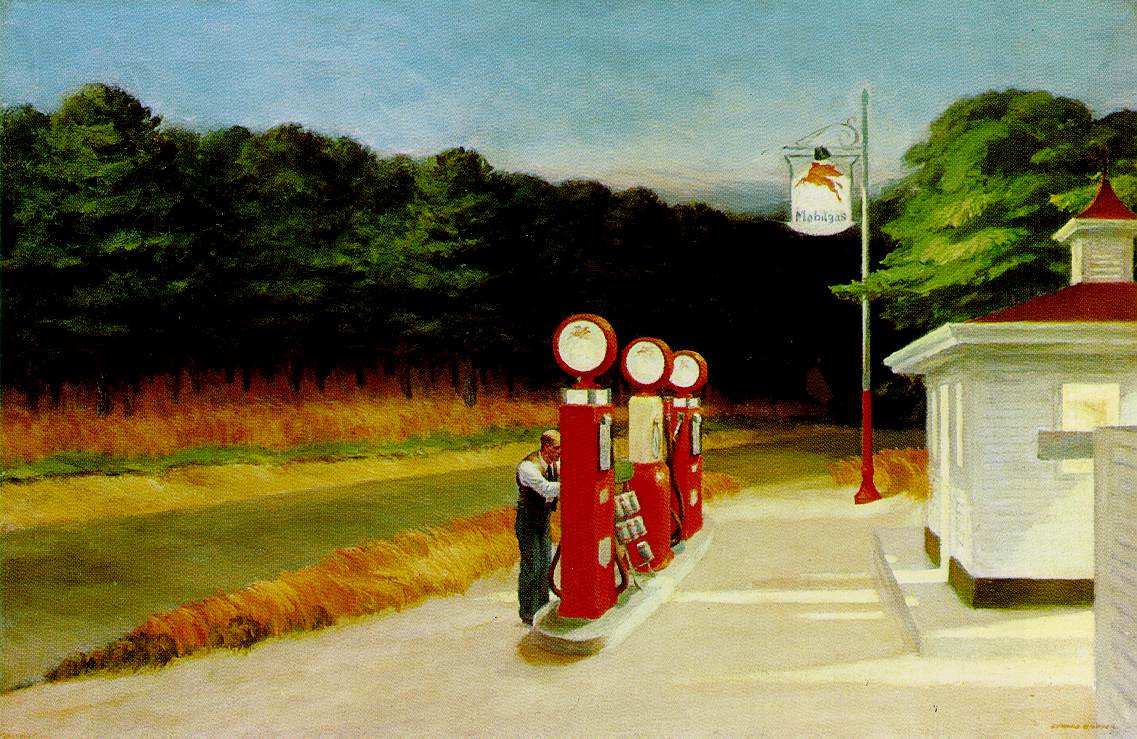 An unexpected discovery at the Royal Academy yesterday afternoon.... two
Edward Hoppers
including the painting above.
They're part of
America after the Fall: painting in the 1930s
. The petrol station painting is usually in New York. It's far more brilliant and shiny that this reproduction suggests - the colours are shiny and enamel bright. So much light streaming from the garage windows. It's not a bleak painting.